Hello.
You've reached the personal website of Neil Jenkins. Not that Neil Jenkins (although I do sing a lot), and not that Neil Jenkins (I prefer to play football), but this Neil Jenkins.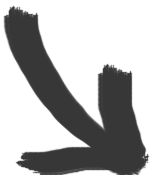 It's nice to meet you.
I work for

FastMail, where I lead the UX design and front-end engineering. If you want to contact me, I prefer email. My address is

neil@nmjenkins.com. Do I know you personally? If so, I hear the latest craze is to add each other on
Facebook. If you're looking for photos perhaps you should try my

Flickr account. If it's code you're after, you'll probably prefer

GitHub. You're welcome to follow me on

Twitter, although whether I have anything interesting to say is another matter. I've also posted miscellaneous texts on this website; you'll find a list below, it's a mixture of travel and tech writing.
Sporadic Writings.
10.02.16

11.04.14

11.02.14

09.10.13

12.06.13

01.05.13

26.11.12

21.02.12

01.11.11

10.08.11

14.12.10

15.04.10

14.04.10

20.04.09

10.08.08

15.04.08

30.03.08

07.09.06

13.08.06

13.06.06

23.05.06

05.05.06

20.04.06

11.04.06

02.04.06

28.03.06

03.03.06

26.02.06

02.02.06

19.01.06

09.01.06

03.01.06

18.06.05

15.06.05